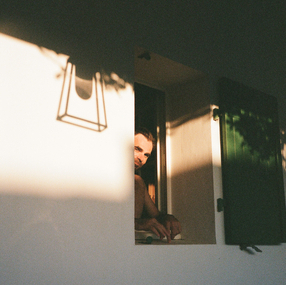 France, Paris
Né(e) en:1985
Assistant depuis:2010
Permis de conduire:Voiture
Voiture personelle:voiture personnelle disponible
Passeport:oui
Langues:Anglais, Français , Espagnol
Assistant photo
Alex
People, Portrait, Repérage, Mode, Beauté, Reportage, Prod. assistant, Nature morte, Culinaire, Paysage, Exp. internationale
Connaissances:
ENGLISH VERSION BELOW :

Maitrise du 24x36 et connaissances de base du moyen format et grand format.

Maitrise du Canon 5D mkII et III et de tous les reflex numériques en général.

Utilisation du Flash Cobra 580exII et du torches Elinchhrom en studio.

J'utilise la suite adobe Bridge et notamment Bridge, Photoshop et Lightroom.

Je travaille dans la production de vidéos documentaires et de Photo depuis 2008. Beaucoup de Vidéo à l'aide du Canon 5D mKII mais je souhaite me consacrer pleinement à la photo.

J'ai acquis beaucoup d'expérience dans le domaine de la production, de la logistique et de accompagnement des équipes, notamment étrangères.

J'ai voyagé autour du monde pendant presque 2 ans et j'ai l'expérience des cultures étrangères.

Je parle 3 langues, je suis
sérieux, efficace et plutôt sympa. J'ai le contact facile et j'aime faire de nouvelles rencontres et découvrir de nouveaux horizons.

A très vite...



Good knowledge of the 24x36 and medium format.
Knowledge of the Canon 5D mkII and III.
I use a cobra flash 580exII / Elinchhrom and Profoto lights + the Adobe suite
I have been working in Newsgathering, film and documentary production since 2007.
Filming and shooting with ENG cameras, canon 5D's and C300's.
I have an extensive knowledge in the production field, logistic, pre-production, production and team management. Especially with foreign teams coming to France.
I have traveled around the world during 2 years. I like being outdoor, active, and busy.
I speak 3 languages, I'm serious, reliable and I love a good laugh.
See you soon I hope
Références en tant qu'assistant / Carrière
ENGLISH VERSION BELOW :

Formation continue à l'école de Gobelins en 2013.

Je débute donc dans le domaine de la photo, venant plus de la vidéo.

En vidéo (Boréales, Falabracks, TV5, BBC News, ITN, ABC...)

J'ai travaillé comme assistant photo pour Steve Wells.

j'ai travaillé sur des tournages de clip, de pub et de documentaires. Je sais bien que ce n'est pas la même chose qu'un shooting photo mais certaines critères sont les mêmes : Gestion de la technique, des équipes, de la lumière, des personnages/models, contrainte de temps, post production...


Intensive Photography couse in Paris - Spring and summer 2013. Ecole des Gobelins - Paris
I have more a film background but I want to dedicate myself entirely to photography.
I have been working on set for videoclips, advertising, documentaries, and in Studio for radio and TV shows.
I know it's not exactly the same thing when it comes to photo or video but my skills and experience make me believe I can do both : Technical coordination, teams, lighting, gear, time and client management and post production
Companies I have worked with : Boréales, Falabracks, Small Bang, TV5, BBC News, ITN, ABC, Freemantle...

Portfolio
Message à tous:Envoyez votre offre d'emploi à tous les assistants enregistrés
Facile, rapide et gratuit: