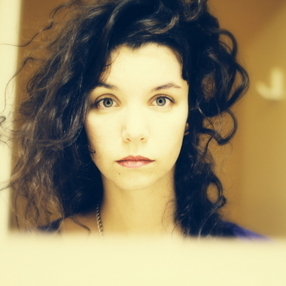 France, Paris
Né(e) en:1984
Assistant depuis:2013
Permis de conduire:Voiture
Voiture personelle:voiture personnelle disponible
Passeport:oui
Langues:Anglais, Français
Assistant photo
FLORIE BERGER
People, Portrait, Architecture, Repérage, Mode, Beauté, Reportage, Prod. assistant, Nature morte, Culinaire, Paysage, Exp. internationale
Connaissances:
Canon 5DMIII IV
Photoshop / brigde / capture one
Studio and Natural light
Studio : studio flash kit Bowens, Profoto, Balcar, HMI, installation of all types
of lights and backgrounds.

Easy access person, available in Paris, France and all over the world. Determinated to learn as much as possible.

Références en tant qu'assistant / Carrière
Specialized in portraits, fashion, still life, and corporate as a photographer.

Working as well for events, food and packshots.
Worked as an assistant with different photographers : Patrick Fouque (Paris Match, cultural), Nicholas D'Archimbaud (archi, design, patrimonial buildings), Aleksandra Kingo (fashion, London), Mark Luscombe Whyte, Paul Schirnhofer.

Released in press/magazines : Mother Muse, Paulette, The Blind, Le Bonbon, Marie-Claire, Milk, Verity...

Paulette, Assistant photo freelance
Paulette, Assistant de production, 0-6 mois
Paris Match Patrick Fouque, Assistant photo freelance, 0-6 mois
Aleksandra Kingo, Assistant photo freelance, 1 à 5 jobs
Nicholas D'Archimbaud, Assistant photo freelance, 1 à 5 jobs
Mark Luscombe-Whyte, Assistant photo freelance, 1 à 5 jobs
Paul Schirnhofer, Assistant photo freelance, 1 à 5 jobs

Portfolio
Message à tous:Envoyez votre offre d'emploi à tous les assistants enregistrés
Facile, rapide et gratuit: