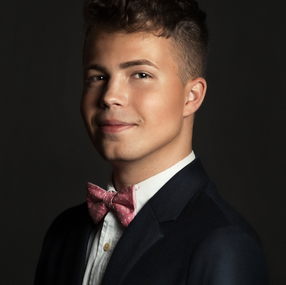 USA, New York City
Né(e) en:1996
Assistant depuis:2016
Permis de conduire:Voiture
Voiture personelle:pas de voiture personnelle
Passeport:oui
Langues:Anglais, Espagnol
Assistant photo
Gabe Gomez
People, Portrait, Repérage, Mode, Beauté
Connaissances:
SKILLS

Digital workflow: Canon DSLRs, Nikon DSLRs, Pentax medium format, Sony Mirrorless, Fuji Mirrorless;

Film: 135 and 120 film shooting; c41 and B&W developing, scanning, darkroom printing;

Lighting and grip: Profoto, Broncolor, Bolt, Bowens, Misc. stands, Misc. grips and accessories;

Hardware workflow: Mac, PC, and Linux

Software workflow: Adobe Suite (Photoshop, LR, Bridge,
Premiere), Capture One, Final Cut Pro, Microsoft Office, Quickbooks

Professional Retouching and Compositing Experience

I am an easy-going and friendly yet tenacious assistant. If there's something I don't know, I make sure to learn it quickly. My aim is to be a seamless extension of the photographer's creative vision.
Références en tant qu'assistant / Carrière
EXPERIENCE

Freelance assistant - New York, NY
2016 - present

REFERENCES

Sasha Maslov - (assistant)
Michael Carbone - (assistant)

Sasha Maslov Photography - New York, NY
January 2018 - present, Studio intern

EDUCATION

Columbia University, Bachelors in Neuroscience and Business Management
September 2014 - present (on indefinite leave of absence to pursue photography)


Portfolio
Message à tous:Envoyez votre offre d'emploi à tous les assistants enregistrés
Facile, rapide et gratuit: