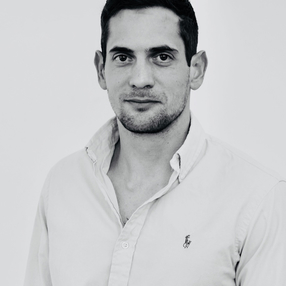 USA, Los Angeles
Né(e) en:1985
Assistant depuis:2007
Permis de conduire:Voiture
Voiture personelle:voiture personnelle disponible
Passeport:oui
Langues:Anglais
Assistant photo, Opérateur numérique
Adam Nagy
People, Portrait, Repérage, Mode, Beauté, Prod. assistant, Nature morte, Culinaire, Paysage, Exp. internationale
Connaissances:
Lighting:

PROFOTO
BRONCOLOR
BRIESE
MIKROSAT
ELINCHROM
DYNALITE
SPEEDOTRON
ALIEN BEES
ARRI
MOLE


Camera systems:

PHASE ONE
CANON
NIKON
SONY
LEICA
FUJI

Softwares and Platforms:

CAPTURE ONE (PRO)
PHOTOSHOP CS
FINAL CUT
MAC


I've been assisting and digital teching and shooting on photoshoots for over 10 years. I have experience working both in-house and on location and I'm a Capture One
pro when it comes to high volume e-commerce or editorial photography.

I pride myself on my professionalism, unparalleled customer service, and client/photographer-first mentality. Every photographer/client I've ever worked with complimented my attention to detail and problem solving skills.


Références en tant qu'assistant / Carrière
I hold an M.A. Degree in Communications (Digital Media Production/Producer) and Hungarian Language.

I'm a photo professional for over 10 years and have worked in various big (and small) studios and production facilities in both the US and Europe.

Please feel free to reach out to me, I'm always ready to help and open to any questions.


Art Streiber, Assistant photo freelance, 1 à 5 jobs
John P Johnson, Assistant photo freelance, 1 à 5 jobs
Tamas Dobos, Employé en tant qu'assistant photo, plus de 1 an
Marton Perlaki, Assistant photo freelance, 1 à 5 jobs
Doron Ritter, Employé en tant qu'assistant photo, plus de 1 an
Mark Viszlay, Opérateur numérique, 1 à 5 jobs
Gyorgy Barna, Opérateur numérique, plus de 5 jobs
Zoltan Tombor, Assistant photo freelance, 1 à 5 jobs
Jerry Davidson, Assistant photo freelance, 1 à 5 jobs
Lew Robertson, Assistant photo freelance, 1 à 5 jobs
Nicholas Maggio, Assistant photo freelance, 1 à 5 jobs

Portfolio
Message à tous:Envoyez votre offre d'emploi à tous les assistants enregistrés
Facile, rapide et gratuit: