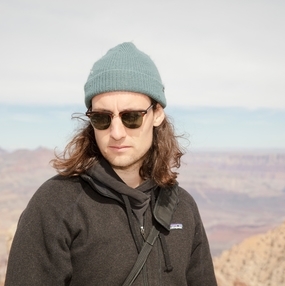 USA, Phoenix
Né(e) en:1992
Assistant depuis:2016
Permis de conduire:Voiture
Voiture personelle:voiture personnelle disponible
Passeport:oui
Langues:Anglais
Assistant photo
conor ralph
People, Portrait, Architecture, Repérage, Mode, Beauté, Reportage, Prod. assistant, Nature morte, Culinaire, Paysage
Connaissances:
I personally own Canon and fuji equipment. I have also previously owned professional Nikon gear. I have been using off camera flash and studio strobes for over 3 years now
and I am very proficient in the use of many different brands. Proficient in Adobe Photoshop in Raw processing, Capture one, and Lightroom retouching and photo manipulation and compositing.

Références en tant qu'assistant / Carrière
New Jersey native currently residing in Phoenix, Arizona. Ohio University Alumni. Editorial and commercial photographer - my photos have been used by the Associated Press, Bloomberg, Boston Globe,
Business Insider, Chicago Tribune, Education Week, ESPN, Los Angeles Times, New York Times, USA Today, Wall Street Journal and Washington Post, as well as multiple other publications.
Portfolio
Message à tous:Envoyez votre offre d'emploi à tous les assistants enregistrés
Facile, rapide et gratuit: