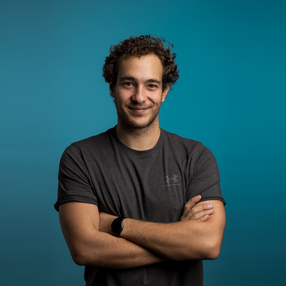 France, Paris
Né(e) en:1995
Assistant depuis:2016
Permis de conduire:pas de permis de conduire
Voiture personelle:pas de voiture personnelle
Passeport:oui
Langues:Anglais, Allemand
Téléphone: 004915735720480
Assistant photo
Patrick Mayr
People, Portrait, Architecture, Mode, Beauté, Nature morte, Culinaire
Connaissances:
I can handle Canon, Nikon as well as PhaseOne XF.
Also, I worked with a lot of different flash equipment (Profoto, Hensel, Elinchrome, Bowens, Priolite, Arri, Dedolight) and of course with Photoshop, Lightroom, CaptureOne, InDesign and other programs.


Unfortunately I don't speak french but my english is fluent and it was never an issue at former shootings in Paris.

My strength is my big interest in photography, fast learning and that I always want to get better!

Références en tant qu'assistant / Carrière
Currently in Paris

Practical year in Paris since september 2018

Munich University of Applied Sciences
Department of Design (Photodesign): since WS 2016/17

International Munich Art Lab: September 2015 to July 2016

Vocational technical diploma (Fachabitur): July 2015

Grown up in Munich

Born: 1995-10-20

Assistance activities:
- Andreas Achmann
- Carolin Fries
- Laura Stevens
- Patrick Frost
- Jörg Mette
- Martin Nink
- Christoph Seeberger
- Marc Wittkowski
Andreas Achmann, Stagiaire photo, 0-6 mois
Carolin Fries, Assistant photo freelance, 1 à 5 jobs
Laura Stevens, Employé en tant qu'assistant photo, 0-6 mois
Patrick Frost, Assistant photo freelance, plus de 5 jobs
Jörg Mette, Assistant photo freelance, plus de 5 jobs
Martin Nink, Assistant photo freelance, 1 à 5 jobs
Christoph Seeberger, Assistant photo freelance, 1 à 5 jobs
Marc Wittowski, Assistant photo freelance, 1 à 5 jobs

Portfolio
Message à tous:Envoyez votre offre d'emploi à tous les assistants enregistrés
Facile, rapide et gratuit: