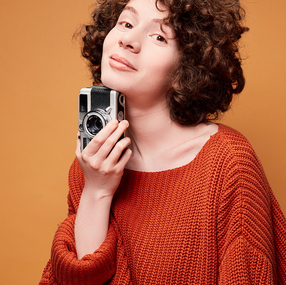 France, Paris
Né(e) en:1994
Assistant depuis:2018
Permis de conduire:pas de permis de conduire
Voiture personelle:pas de voiture personnelle
Passeport:oui
Langues:Anglais, Français
Assistant photo
Léa Fiterman
People, Portrait, Architecture, Mode, Beauté, Nature morte, Culinaire
Connaissances:
I ususally work with digital cameras like Sony, Canon, Hasselblad. I'm used with flahlights (Broncolor, Prophot) and
continuous lights (led, fresnel), daylight as well. I'm familiar with softwares like Capture one, Photoshop, Indesign.
Références en tant qu'assistant / Carrière
I studied graphic design, then photography at Gobelins School of Image in Paris where I got a Bachelor degree.
I assisted mostly portrait photographers like Julien Liénard and Ella Hermë, but I was also light assistant at Studio des Plantes. I also made video rushes of events for videographers like François Goizé, Katalin Száraz.
Ella Hermë, Employé en tant qu'assistant photo, 1 à 5 jobs
Julien Liénard, Stagiaire photo, 0-6 mois
Philippe Charlot, Assistant photo freelance, 1 à 5 jobs
François Goizé, Assistant photo freelance, 1 à 5 jobs
Studio des Plantes, Stagiaire photo, 0-6 mois
Katalin Száraz, Assistant photo freelance, 1 à 5 jobs

Portfolio
Message à tous:Envoyez votre offre d'emploi à tous les assistants enregistrés
Facile, rapide et gratuit: