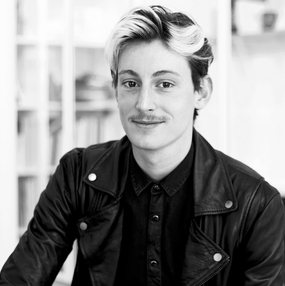 France, Paris
Né(e) en:1996
Assistant depuis:2017
Permis de conduire:Voiture
Voiture personelle:pas de voiture personnelle
Passeport:oui
Langues:Anglais, Français
Assistant photo, Opérateur numérique
Maxime
People, Portrait, Repérage, Mode, Beauté, Reportage, Prod. assistant, Nature morte, Culinaire, Exp. internationale
Connaissances:
Cameras: Canon (reflex pro & hybrid) Phase One, Sony, Hasselblad, Black Magic Pocket 6K

Digital: Capture One Pro, Photoshop, Lightroom, Phocus, Focus-stacking

Lighting: Profoto, Broncolor, Briese, Elinchrom, godox, Aputure, Nanlux, Arri,
K5600, Kino-flo, Desisti, Chimera, SL1

Grip & accessories: Gitzo, Manfrotto, Matthews, Keylite, Avenger...

Shootings: studio, indoor, outdoor

Video: Cam operator,technichal producer

Production: Abaile to book studios, models, equipment, locations and get shooting/filming permissions

Références en tant qu'assistant / Carrière
CTM & BTM Photographique en alternance au campus des métiers de Bobigny obtenu avec mention et major de promo au book.

Alternance au Studio Daguerre à Paris.

Freelance en tant qu'opérateur, assistant et photographe depuis Juillet 2018.
Jean Marie Perrier, Assistant photo freelance, 1 à 5 jobs
Thomas Vollaire, Assistant photo freelance, plus de 1 an
Thomas Vollaire, Assistant de production, 1 à 5 jobs
Robert Jaso, Assistant photo freelance, 1 à 5 jobs
Clémentine Passet, Assistant photo freelance, 1 à 5 jobs
Hugo Bacoul, Assistant photo freelance, 1 à 5 jobs
Pierre&Florent, Opérateur numérique, 1 à 5 jobs
Caspar Miskin, Assistant photo freelance, 1 à 5 jobs
Chantelle Dosser, Assistant photo freelance, plus de 1 an
Jérémy Josselin, Assistant photo freelance, 1 à 5 jobs
Adrien Dantou, Assistant photo freelance, 1 à 5 jobs
Bruno Poinsard, Opérateur numérique, plus de 5 jobs
Ralph Wenig, Assistant photo freelance, 1 à 5 jobs
Jonas B, Assistant photo freelance, plus de 1 an
Christian Maverick, Employé en tant qu'assistant photo, 1 à 5 jobs
Studio Daguerre, Assistant photo freelance, plus de 1 an
Studio Daguerre, Stagiaire photo, plus de 1 an
Studio Daguerre, Opérateur numérique, plus de 1 an
Benoît Auguste, Assistant photo freelance, 1 à 5 jobs
Marie-Amélie Tondu, Assistant photo freelance, plus de 5 jobs
Alexis Sénaffe, Assistant photo freelance, plus de 5 jobs
Sam Sarfati, Assistant photo freelance, 1 à 5 jobs
Coco Amardeil , Assistant photo freelance, plus de 1 an

Portfolio
Message à tous:Envoyez votre offre d'emploi à tous les assistants enregistrés
Facile, rapide et gratuit: