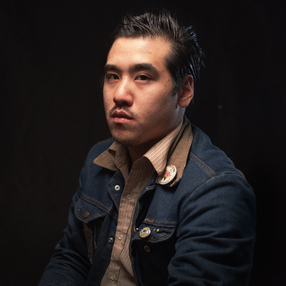 USA, Los Angeles
Né(e) en:1985
Assistant depuis:2018
Permis de conduire:Voiture
Voiture personelle:voiture personnelle disponible
Passeport:oui
Langues:Anglais
Assistant photo, Opérateur numérique
Horatio Baltz
People, Portrait, Mode, Beauté, Reportage, Prod. assistant, Nature morte, Culinaire, Paysage
Connaissances:
My name is Horatio and I'm a Los Angeles based filmmaker, photographer, camera assistant, and editor.

I'm comfortable working with Canon DSLR and Cinema systems.

I have extensive experience shooting 35mm, 120mm, and 4x5 with a wide variety of cameras.

I have experience working on film sets as well as photo sets and have worked a range of
capacities from Production Assistant to Director.

I've worked in house in HBO's digital design and marketing department as a photo retoucher, animator, and video editor. Our team won a 2015 Emmy for Excellence in Visual Design for a project in which I was the lead photo retoucher.

I'm comfortable with Photoshop, Bridge, Premiere, After Effects and Media Encoder.

baltzphotographic.com
baltzstudio.com
Références en tant qu'assistant / Carrière
I graduated from Parsons School of Design in 2008 and have studied under Magnum photographers Chien-Chi Chang and Alec Soth as well as filmmaker Werner Herzog. My films have screened internationally.

Portfolio
Message à tous:Envoyez votre offre d'emploi à tous les assistants enregistrés
Facile, rapide et gratuit: